Sanctuary Lodges Okavango
Sanctuary Retreats operates two beautiful lodges in the Okavango Delta.
Sanctuary offers delightful luxury accommodations provide an elegant contrast to the rugged nature of the Okavango.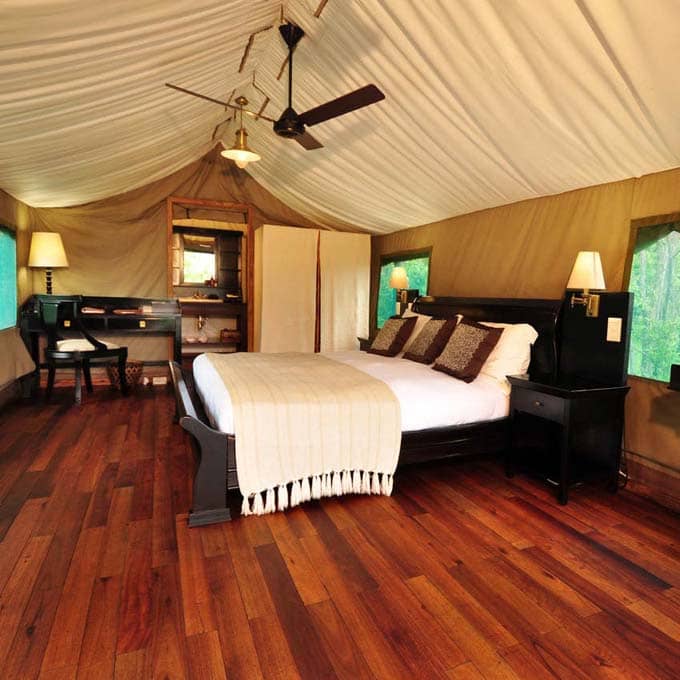 lodge style Adventurous luxury
Lions, cheeky hyenas, leopards, zebras, giraffes, rhinos, hippos, impalas – with abundant wildlife, plus the opportunity to connect with three fully-grown elephants, a stay at Sanctuary Stanley's Camp turns into an exclusive Okavango Delta experience.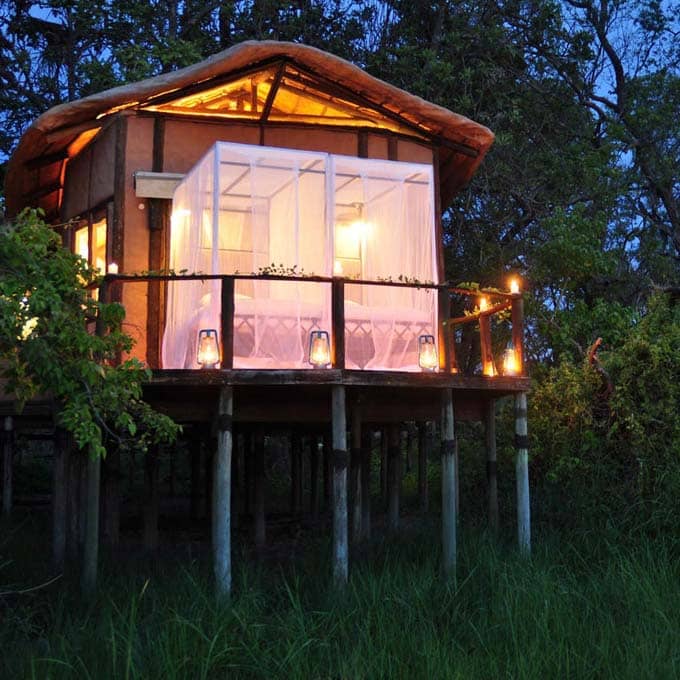 lodge style Elephant haven
Named after 19th century explorer Thomas Baines, it is time to start your own adventure at the luxurious Sanctuary Baines Camp. Venture out in a mokoro, boat, 4x4 or on foot, and become close buddies with elephants Jabu, Thembi and Morula.